Super stoked that banana duck made it home. Love it so much I could scream!
Welcome your guestsin this joyful way-the perfect way to dress up the door and show your personality!
Love your garden every day of the year! Our unique banana duck will adda warm feelingto your house. porch or garden decoration.
Vibrant and adorable design.high quality resinmaterialthat isdurable. sturdy. weather resistant. andmade to last.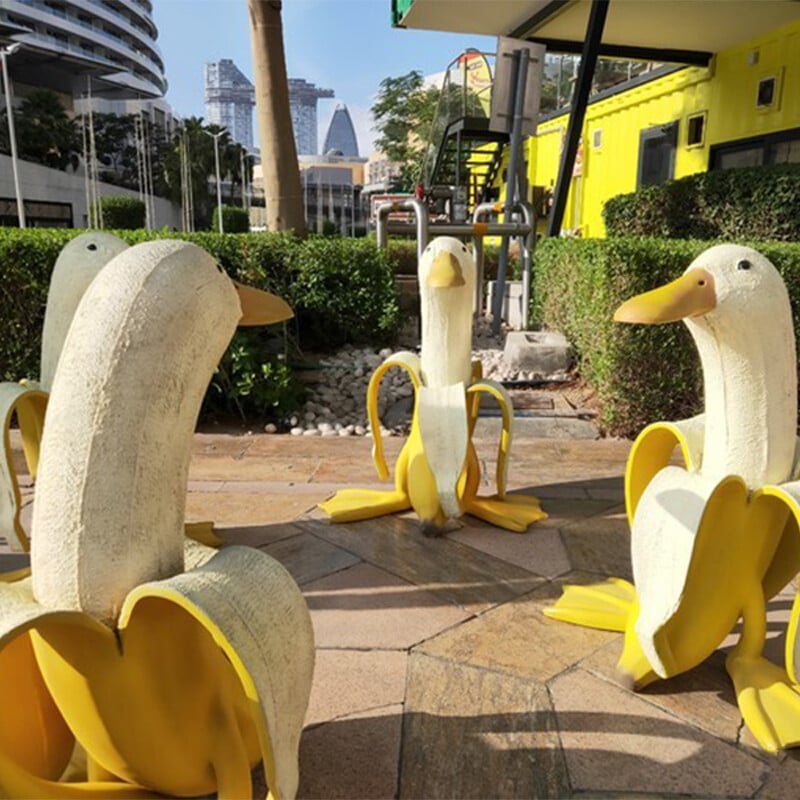 Decorate your yardwith these beautiful outdoor garden decorations. celebrate with your loved ones. and admire the neighborhood.
As new friends at home. these big footed banana ducks are children's playmates in the garden. They also have a unique attraction for your pets.
Feature
Resin and metal materials
High-quality anti-corrosion coating
No peculiar smell
It can be placed indoors or outdoors
Package??
Size :
I DO love the banana ducks!