Heat Changing Sensitive Funny Mug
Cool Coffee & Tea Unique Magic Color Changing Cup
When hot water is injected. the battery on the cup will immediately begin to charge lightning! When the cup cools down slowly. the battery will run out. Isn't it amazing?!
Material: Ceramic
Capacity: About 330 ml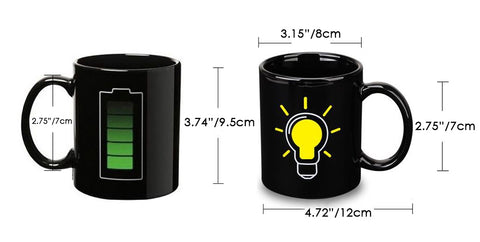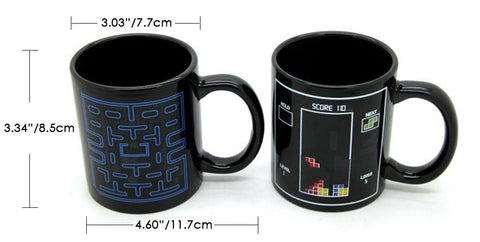 The color-changing cup will only change color when it encounters hot water. The cup will show a clear pattern when the water temperature is above 60??. The higher the temperature. the faster the change.

The color change principle is environmentally friendly and healthy. The cup adopts the heat-sensitive principle. With preheating. it changes color and turns black after cooling.